Gas furnaces are an integral part of many homes and businesses in Michigan. When they suffer a malfunction of some sort and fail, it can be difficult for a homeowner to identify the cause and take the necessary steps to fix it. Without professional furnace repair service, you risk further damage or injury due to incorrect repairs. Not only may your gas furnace not work properly but it can put your entire home at risk.
Table of Contents
Why Hiring a Professional Contractor for Gas Furnace Repair is so Important
Here are some key reasons why hiring a professional contractor for gas furnace repair is so important: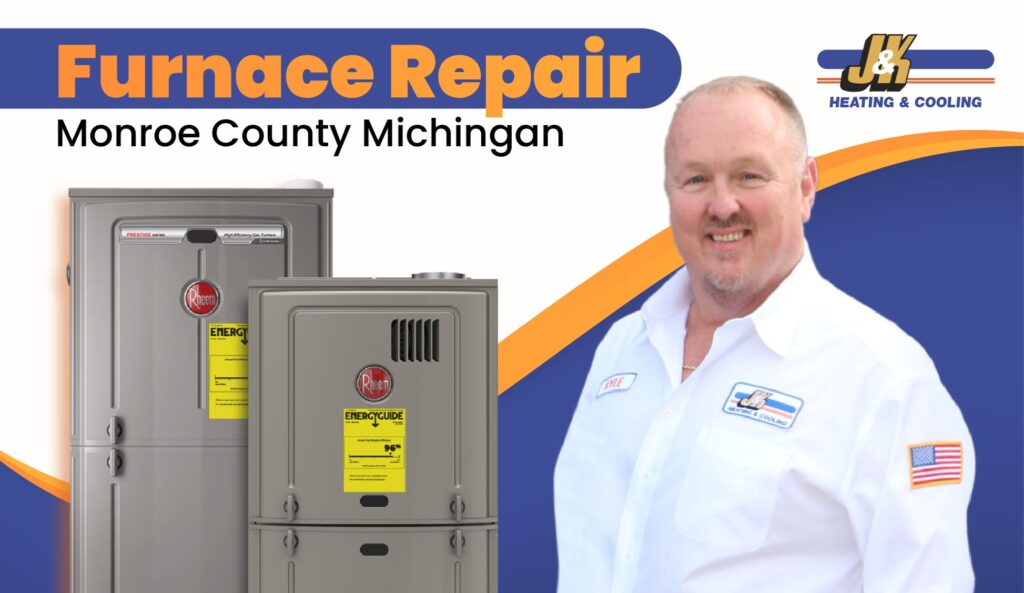 Keep Your Home Safe
A professional contractor will have the right safety equipment and knowledge to properly identify and repair a gas furnace malfunction. They understand how dangerous an incorrectly repaired furnace can be, especially if it involves combustible fuel or other hazardous materials. What may seem like a simple repair can mean big problems if it involves a gas leak or other problem which can make it extremely dangerous. It's simply not worth taking the risk of a do it yourself project or using an unlicensed technician for furnace repair.
Knowledge and Expertise of the Gas Furnace Repairs Needed
Professional contractors are experienced in identifying problems with any system related to a gas furnace, including ventilation systems and the structure of the home. They will know how to fix any issue quickly and efficiently, helping to get your furnace back up and running as soon as possible.

It Can Be More Cost Efficient to Hire a Professional Contractor
A professional contractor will be able to identify the root cause of a problem quickly, saving you time and money in the long run. Also, by hiring a professional you can be sure that the repairs are done correctly and that any future repairs will cost less since the problem has been addressed quickly and accurately.
Avoid Those Cold Nights
Furnace repair can be a time-consuming job. If you're dealing with an emergency, such as your furnace going out in the middle of winter, it's important to get it fixed right away. A professional contractor will be able to help you make sure that any repairs are done quickly and correctly so that your family isn't left out in the cold.
Overall, hiring a professional contractor for gas furnace repair is essential to ensure that your home and family are safe from any potential risks associated with it. A licensed contractor will have the knowledge and expertise to identify and fix any issue accurately and quickly.
These are just some of the main reasons why it's so important to hire a professional contractor for gas furnace repair in Michigan. When faced with a malfunctioning furnace, it's best to leave the job in their hands and trust that they will take care of it in the most efficient and cost-effective way possible. You can rest assured that your home is safe and secure after they have completed the repairs.
Don't Wait on Furnace Repairs
When it comes to your furnace, if there is a problem, be sure to call for service right away. Ignoring a malfunction can lead to bigger problems down the road, such as a fire or carbon monoxide poisoning. Plus, if it's not repaired quickly, you and your family may be stuck in the cold until a professional contractor arrives.
Hiring a professional contractor for your gas furnace repair needs is the best way to ensure that any problem with your system is resolved quickly, safely and correctly. It's worth the investment to be sure that you and your home are protected from potential dangers associated with incorrect repairs. Additionally, it can help save you time and money in the long run, so don't wait to call for service. Make sure you hire a professional contractor for your gas furnace repairs today.
If you need gas furnace repair on your home furnace be sure to call the experts at J&K Heating and Cooling in Monroe County Michigan. We have a team of qualified technicians ready to help you get your furnace back to working properly quickly. Call us today for gas furnace service at (734) 587-3184.
Frequently Asked Questions
What should I do if my gas furnace stops working?
If your gas furnace stops working, you should turn off the system, and call a professional contractor to inspect and repair your unit. It's important to get an inspection from a qualified technician in order to avoid any potential risks associated with incorrect repairs.
How can I prevent my gas furnace from breaking down?
The best way to keep your gas furnace running efficiently is to have it regularly inspected and serviced by a professional contractor. This will help ensure that any potential problems are addressed before they become serious, saving you time and money in the long run.