Replacing your furnace can seem like a daunting task but it doesn't have to be. In fact, by using a qualified contractor to install your new furnace you the entire process will only take a day in most cases. You may even qualify for financing the new furnace as well. If you're considering a new furnace in Monroe County Michigan be sure to give us a call for a free quote. Here are some tips to help with your furnace selection.

Between choosing the right size and model to finding a reliable contractor, there are many factors that go into replacing the furnace in your home. And if you don't know where to start, it can be overwhelming. Fortunately, J&K Heating and Cooling is here to help! This guide will walk you through the process of replacing your furnace so you can be sure you make the best decisions for your home.
Make Sure Your Furnace is the Right Size
The first step in replacing your furnace is determining what size unit you need for your home. To do this, consider both the size of your home, the age of your home, and how well it is insulated. A larger house requires a larger furnace—but if that house is properly insulated, then a smaller unit may be adequate as well. You should also take into consideration any other appliances that are running on gas or electricity since these could affect the load on the new furnace. Additionally, depending on where you live and how cold it gets in winter, you may need to install a higher efficiency model which will cost more but save money in energy costs over time. Many people think that a much larger furnace is better when it can be worse when it comes to efficiency. We can help you choose the right size furnace for your home so you remain comfortable all winter long.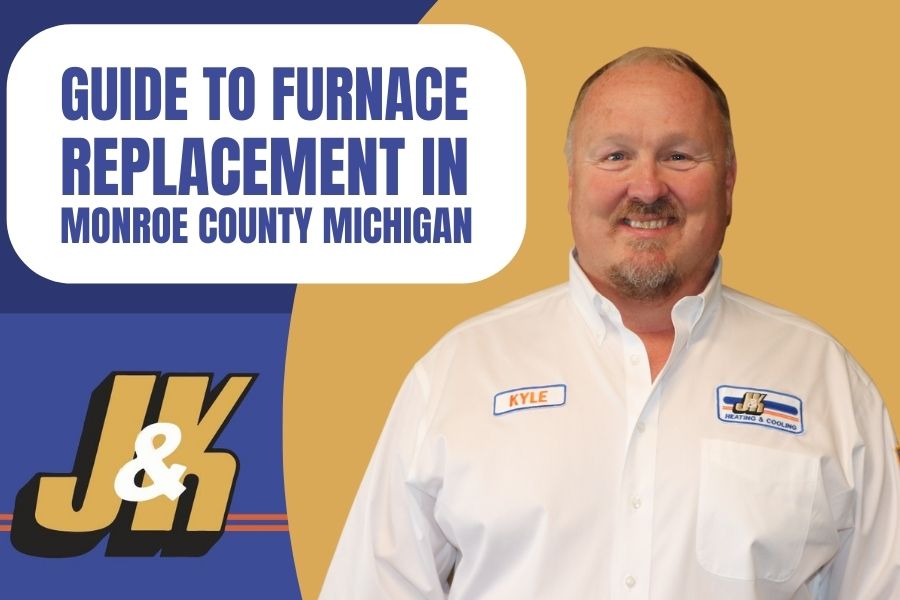 Choosing Your Furnace Model and Manufacturer
Once you've determined what size unit you need (and budgeted accordingly!), it's time to choose your furnace model and manufacturer. Each model and manufacturer may vary slightly in terms of features for the furnace and you should weigh your needs against these features. For instance, you may opt for a WiFi controlled thermostat while some may find it too cumbersome. There are several manufacturers which have very efficient models of home furnaces now so if your goal is home energy efficiency these models may be more to your liking. We can help you find the perfect furnace for your home which is the right size and up to today's standards for energy efficiency and can explain the differences in each.
Use A Professional Contractor
When it comes time to actually replace your furnace, enlisting the help of a professional contractor is the best way to go. Installing or replacing a home furnace is not a do it yourself project. It can not only be less efficient but it can also be dangerous if some safety features are not included. Not only that but if you don't have a qualified technician to install the new furnace it may not be installed correctly and the warranty on your new furnace may be void right from the start. Don't take chances with your furnace, call a qualified contractor such as J&K Heating and Cooling for furnace replacement in your home.

Get Financing for a New Furnace
If you're looking to replace your furnace but the cost of a new unit is too much all at once, there are financing options available. J&K Heating and Cooling offers several flexible financing plans so you can get the new furnace you need without breaking the bank. We offer no interest financings as well as low monthly payments so you can get the home comfort you need without worrying about how to pay for it. Call us today at (734) 587-3184 to learn more about our financing options and get a quote on a new furnace for your home.
Replacing your furnace doesn't have to be difficult! By following these tips, you'll be able to make informed decisions about what type of unit is right for your home.