Research shows that one of the best ways to control heat in your home is by installing a smart thermostat. If you've never owned one before, you've been missing out. Smart thermostats monitor the temperature of your home 24/7 and can make adjustments as needed. What's more, as a homeowner you can access it remotely and turn it up, down, or off depending on the weather. Sometimes when you leave your house early it's very cold, but by the time you get home, it's hot.
Smart Thermostat Installation Companies in Monroe County Michigan
Smart thermostats eliminate the need for you to overpay for heat when you're not home. The bottom line is that installing a smart thermostat will help you save on energy bills, in some cases, up to $100 per month. That's $1200 in energy savings per year – enough to pay some bills, go on a vacation, or save up for retirement.
The best place you can call for a programmable thermostat installation in Monroe Michigan is J & K Heating & Cooling. Conveniently located in Maybee, we're just a short drive away from your home. When it's cold out, heating your home properly is a priority, to keep you and your family safe and comfortable. Running an extremely high heat output when unnecessary can result in hundreds, if not thousands of higher bill costs.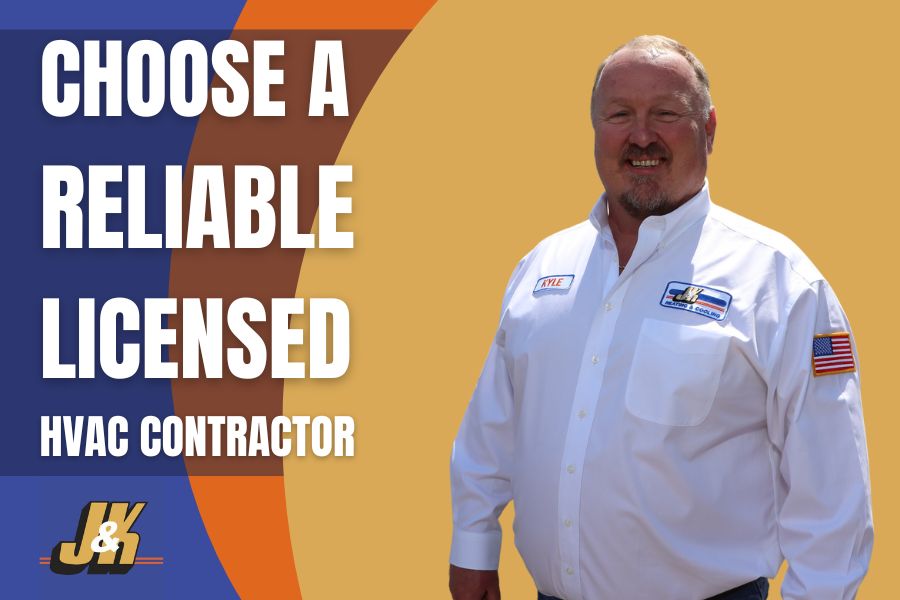 Choosing a reliable, licensed HVAC contractor is important
If you're searching for smart thermostat installation companies in Monroe, Michigan, you'll find not many specialize in this area. J & K Heating & Cooling is a fully licensed, certified smart thermostat installer, and we only deal with the best of the best. We use big name brands such a Lennox, Trane, Amana, Rheem, Carrier, and Ruud.
We've got huge buying power, so we can pass on savings to you, our customer. Once you've had a smart thermostat installed in Monroe, Dundee, or Milan Michigan, you'll find it a total game changer. So whether you're at work or on vacation, knowing you have a smart thermostat in your home lets you know you're in control of your home's heating system.
Q. How much do smart thermostats usually cost?
A. A new Wi-Fi thermostat in Monroe County MI is just a small investment, ranging from $200 to $400 depending on the brand or features.
Q. How long will it take J & K Heating & Cooling to install my new smart thermostat?
A. Installations like this don't take us long at all—usually ranging from 30 to 60 minutes.
Q. What are some of the best features of these thermostats?
A. Here are some of the highlighted standout features:
Smart thermostats are able to save your settings whenever you adjust the temperature in your home, using an algorithm to detect climate patterns.
Allows you to operate it
Smart communication protocols
You can request energy reports to track any differences before and after you install it
It's compatible with most mobile devices.
Contains voice command features for convenient access and communication.
Geofencing: Geofencing is a way to automatically control your Sensi thermostat based on your location. When you travel 3 miles away from your home the Sensi app will signal for your thermostat to change set points and save energy.


We're your most versatile and trusted HVAC contractor in your neighborhood
If you like saving tons of money and being in full control of your thermostat, even when you're out of the city, you should call our friendly thermostat installers at 734-587-3184. Looking ahead to 2023, we can also handle any of your winter or summer need, such as a new hot water installation, heating systems services, combo HVAC system, and indoor air quality test.
Your safety and comfort are our #1 priority at J & K Heating & Cooling. We'd love to set up a no obligation, free estimate and consultation so we can show you ways to start saving money immediately. In addition to installing a Wi-Fi thermostat in Monroe County, Michigan, Consumers Energy also recommends these tips to save even more on your utility bill:
Use smart power strips to consolidate energy
Reduce energy use up to 90% by installing LED bulbs
Take a shower versus a bath, as it uses less energy
Regularly change your furnace's air filter
Let our experts install the best smart thermostat for your home. To find out more, visit our website at https://jkheat.com/.