Need a bit more comfort in your home during warmer weather? An indoor mini-split AC installation may just be a good choice. In this article, we'll take a look at some of the things you'll need to consider first.
If you're looking to upgrade your home's air conditioning system, then an indoor mini-split AC unit may be the perfect solution. Lately, this type of installation is becoming increasingly popular due to the cost of the overall system and also because of its efficiency and convenience.
With a mini-split AC unit, you can enjoy cool temperatures in specific areas of your home without having to install ductwork throughout the entire house making it a great option if you're considering an addition or an attic or basement remodel. In addition, these units require very little maintenance and are relatively inexpensive compared to other types of cooling systems. Here are some things you'll need to consider:
Noise Level of a Mini-Split AC Unit
One of the biggest drawbacks that many people complain about with an indoor mini-split AC unit is the potential for noise. These its can be quite loud and if you're looking for something to cool your bedrooms or other quiet areas, then be sure to consider the location. Mounting the AC directly above a bed or sofa will be a bit noisy. However, most of the modern systems available today are very quiet and have variable speed fans and other improvements to help with noise reduction.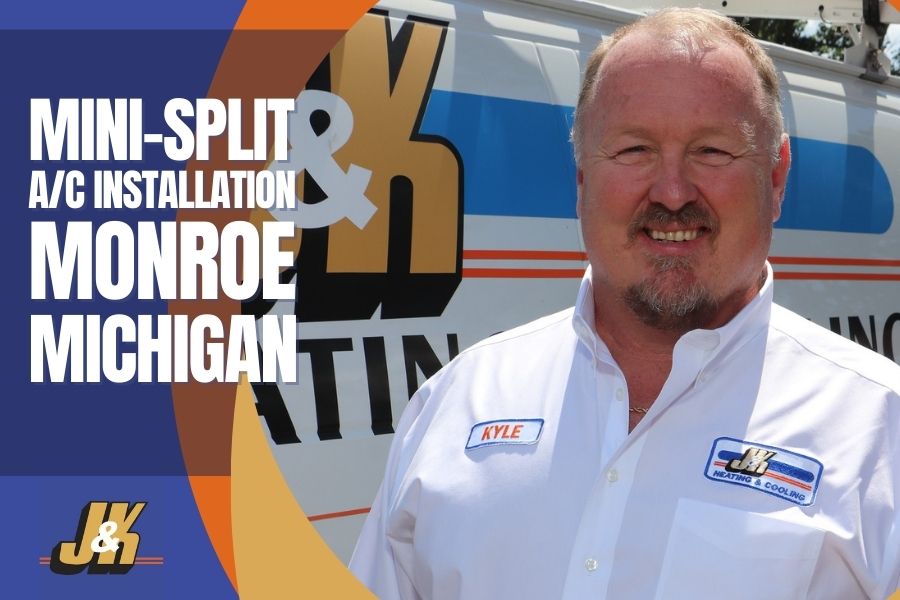 Accessibility of the Area
Some areas in your home can be quite difficult to route traditional duct work. This is where a mini-split AC unit can come in handy. You'll need to make sure that the area you're planning to install the unit has easy access for installation and maintenance, such as an attic or basement space. Since mini-split systems don't require any duct work at all, they can be the perfect choice if you have a location in your home that you want to cool that traditional duct work would be more expensive.
Energy Efficiency of a Mini-Split AC Unit
The energy efficiency of any cooling system should be taken into consideration when selecting the make and model of your unit. An indoor mini-split AC is usually more energy efficient than a central air system due to its capacity for cooling a smaller area and because it only works when needed in that specific area. As with other HVAC systems make sure you check the SEER of the system. A higher SEER number means more efficiency.

Price Comparisons
It's always important that you compare prices when considering any type of home improvement project. When looking at an indoor mini-split AC installation, a very important factor to consider is the cost of the unit and the cost of installation. It's also worth mentioning that some modern systems come with a variety of features such as programming capabilities and remote access which may add to the overall cost. Longer warranties and higher SEER ratings on the mini-split will also be more expensive initially but more efficient over time and last longer.
Maintenance Requirements
Finally, you'll want to consider the maintenance requirements of any AC installation. As previously mentioned, mini-split systems are relatively low maintenance with only needing occasional filter changes and inspections. Regular maintenance on all cooling systems is essential for its longevity and performance.
Available Sizes of Mini-Split Systems
When selecting a mini-split AC unit, be sure to select one that is the right size for your home. If you buy a unit that is too small it won't be able to cool the entire area and if it is too large, then it will just waste energy. When you choose J&K for your mini-split installation we can help you get the correct size mini-split AC for your home.
Get a Free Quote by a Professional HVAC Contractor
If you're looking for a professional HVAC contractor to install an indoor mini-split AC unit in your home, then contact J&K Heating and Cooling today. We offer free quotes and can help you determine if this type of cooling system is the best choice for your home as well as financing options. Call us now at (734) 587-3184 to get started.
Frequently Asked Questions
How much does an indoor mini-split AC unit cost?
The cost of an indoor mini-split AC unit varies depending on the size, features, and energy efficiency of the system. A professional HVAC contractor can provide you with a free quote to determine the best system for your home and budget.
Is an indoor mini-split AC unit installation noisy?
Most modern mini-split systems are very quiet and have variable speed fans to help with noise reduction.
What size mini-split AC should I choose for my home?
The correct size of mini-split AC unit will depend on the area you are cooling and the layout of your home. A professional HVAC contractor can help you determine the best size for your needs.