Indoor Air Quality (IAQ) refers to the air quality within and around buildings and structures, particularly concerning the health and comfort of building occupants. It is a crucial facet of our living environment, often overlooked compared to outdoor air quality. Poor indoor air quality isn't just a problem with odors. Poor indoor air quality can have immediate and long-term effects, including allergies, respiratory issues, and even conditions such as asthma. In this post, understanding and improving indoor air quality becomes not just an aspect of maintaining your home but a matter of preserving health and well-being for you and your loved ones.
The Need for Indoor Air Quality Solutions in Monroe, Michigan
Monroe, Michigan, faces several unique indoor air quality issues, primarily influenced by its geographical location and industrial activities. Situated near the Great Lakes and several manufacturing industries, the city deals with pollutants from these sources. Monroe's homes often contend with particulate matter from the surrounding industries, leading to a higher concentration of pollutants indoors.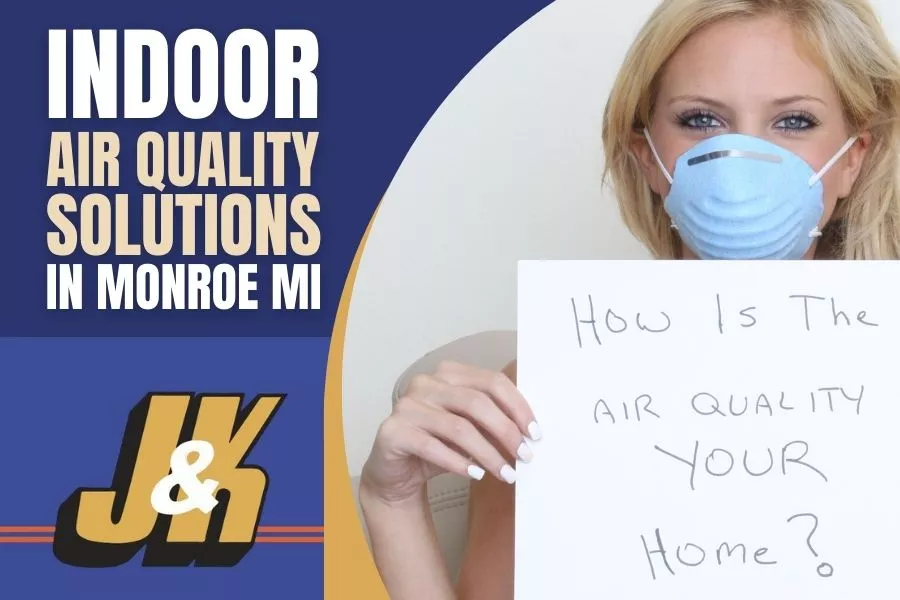 The Need for Filtration and Purification for Allergies, Mold, Dust
Additionally, the city's proximity to the water means excess moisture can often infiltrate homes, leading to a higher risk of mold and mildew growth. Radon, a naturally occurring radioactive gas that can seep into homes through the foundation, also poses a significant threat to indoor air quality in Monroe. Hence, tackling indoor air quality in Monroe, Michigan, requires a comprehensive understanding and action plan to address these distinct challenges.
The Michigan Department of Health and Human Services (MDHHS) reports that radon is the second leading cause of lung cancer in the United States, and it is estimated that one in four homes in Michigan could have an elevated radon level. In Monroe County, 40% of homes tested for radon showed high levels.
Furthermore, according to the American Lung Association's 'State of the Air' report, Monroe County received a failing grade for ozone pollution. This reaffirms the need for robust indoor air quality solutions in the region.
Moreover, the Michigan Department of Environment, Great Lakes, and Energy (EGLE) reports that industrial activities, such as those in Monroe, produce particulate matter that can infiltrate indoor spaces. This further intensifies the indoor air pollution problem.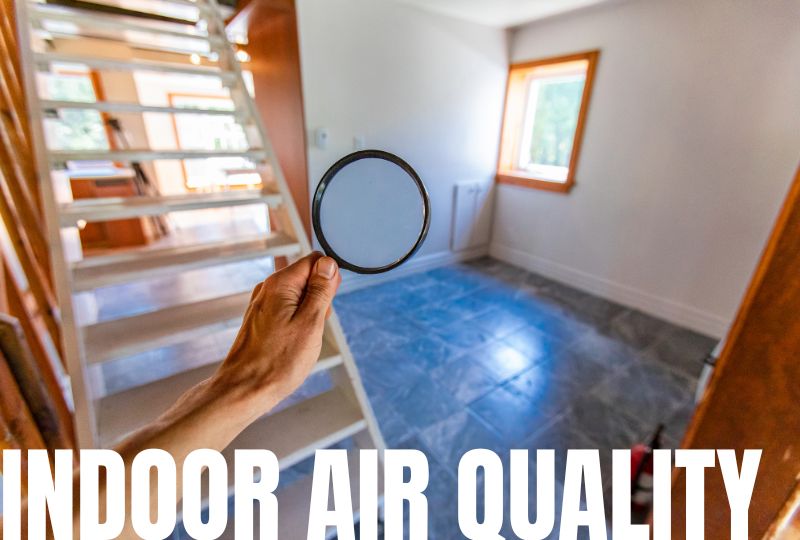 J&K Heating and Cooling: Your Trusted Partner for Indoor Air Quality Services
At J&K Heating and Cooling, we pride ourselves as a reliable partner in providing superior indoor air quality solutions in Monroe, Michigan. With a wealth of experience spanning multiple decades, our team of dedicated professionals is equipped to tackle this region's unique air quality challenges.
Our services range from comprehensive air quality assessments to air purifier installation, dehumidification solutions, and radon mitigation. Utilizing advanced technologies and industry-leading practices, we ensure your home is a comfortable and safe environment for you and your loved ones. At J&K Heating and Cooling, your health, comfort, and peace of mind are our top priorities.
Our Indoor Air Quality Systems
Our state-of-the-art indoor air quality solutions include the following:
Air Quality Assessments: Our team of experts comprehensively evaluates your home's air quality, identifying potential issues such as high levels of pollutants, humidity issues, or poor ventilation. We use sophisticated tools to measure and analyze air samples, giving us a detailed understanding of your home's indoor air quality.
Air Purifier Installation: We offer a range of high-quality air purifiers to fit your specific needs, each designed to remove harmful contaminants from the air effectively. Our cleaners use advanced HEPA filtration technology to capture and neutralize up to 99.97% of airborne particles, including dust, pollen, mold spores, and bacteria.
Dehumidification Solutions: To combat the excess moisture problem common in Monroe homes, we offer efficient dehumidifiers that help balance your indoor humidity levels, reducing the risk of mold and mildew growth. Our dehumidifiers are designed to operate quietly and efficiently, ensuring a comfortable living environment.
Radon Mitigation: We offer effective radon mitigation systems that reduce radon levels in your home. Our systems use active soil depressurization to redirect radon gas safely away from your home, significantly reducing the risk of radon-related health problems.
Our solutions are tailored to meet your specific needs, ensuring optimal indoor air quality and a healthier, safer indoor environment. With J&K Heating and Cooling, you are guaranteed a comprehensive approach to improving your home's indoor air quality.
Conclusion
Neglecting indoor air quality is not an option, especially when your health and the health of your loved ones are at stake. It's time to take a proactive approach to enhance the quality of the air you breathe inside your home. With the potential risks ranging from allergies to respiratory conditions and even lung cancer, don't wait until these problems become a reality.
Invest in your health today with our proven indoor air quality solutions from qualified technicians. At J&K Heating and Cooling, we are ready to help you breathe easier and live healthier. Our comprehensive air quality solutions guarantee a healthier and safer indoor environment for you and your family.
Contact J&K Heating and Cooling today for a free consultation about our range of products to meet your indoor air quality needs. You can reach us at (734) 587-3184 to get more details and talk with one of our indoor air quality specialists. Let's work together to improve your home's air quality in Monroe, Michigan, for a better and healthier tomorrow and see what our customers are so excited about. 
Frequently Asked Questions