When it comes to finding affordable heating and cooling services in Monroe County Michigan, homeowners want to work with a company that they can trust. Here at J&K Heating and Cooling, we understand that budget-friendly HVAC solutions are essential for our valued customers, which is why we strive to provide quality services at competitive prices.
From the initial call to our office to the final cleanup of the project, we're there every step of the way with you. Below are five reasons why you should choose us for your heating and cooling needs in Monroe County Michigan.
We Have a Team of Experienced Technicians
Our team of dedicated HVAC technicians is highly trained and experienced with years of experience in this climate. They have the knowledge and skills necessary to diagnose and repair a wide range of issues related to heating and cooling systems. With years of experience under their belts, our technicians will get the job done right the first time, saving you time and money on repairs. Plus, we routinely have continued trainings on newer systems and technologies that are available in the HVAC industry.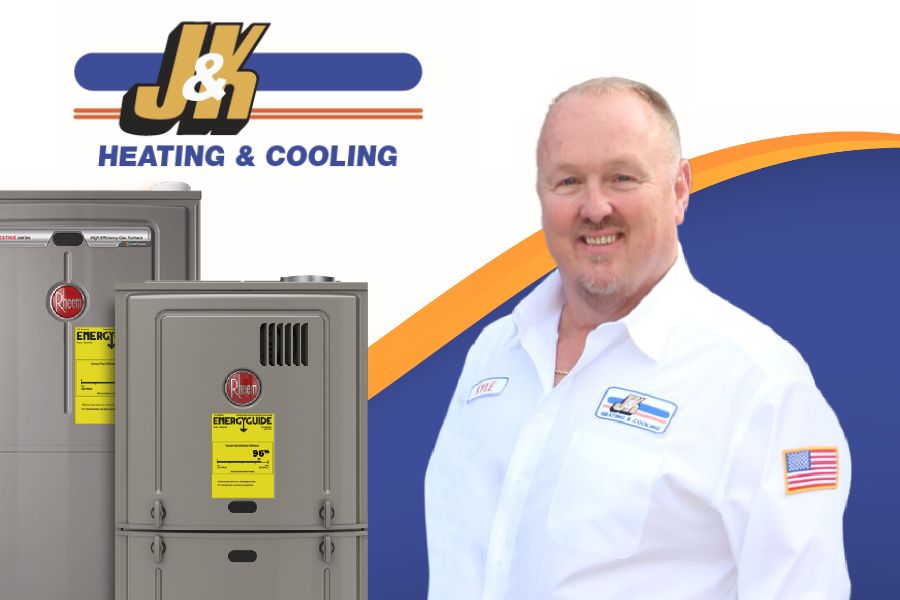 We Offer Competitive Pricing on Projects
We believe that affordability doesn't have to mean sacrificing quality both in terms of service as well as materials. We offer competitive pricing on all of our services, from repairs and maintenance to installations and heating and cooling system replacements. We work hard to keep our costs low so that we can pass the savings on to our customers.
We are Committed to Customer Satisfaction
Our top priority is ensuring that our customers are satisfied with the services that we provide and can remain comfortable in their homes. We go above and beyond to make sure that each customer is happy with their heating and cooling system and ensure that it is working great. From the initial consultation to the final installation, we work closely with our customers to ensure that their needs and expectations are met.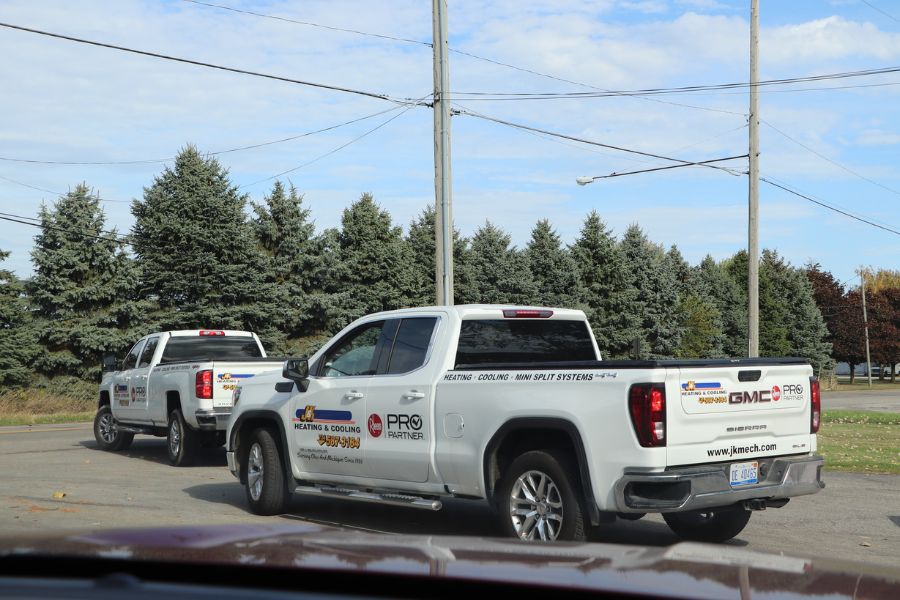 Energy-Saving Tips and Alternatives
We believe in helping our customers save money on their energy bills. That's why we provide energy-saving tips and recommendations to all our clients. By making small changes and upgrades to your heating and cooling system, you can save a significant amount of money on your monthly utility bills. Not only that but we can also help you make your home more environmentally friendly with additional HVAC components.
Quality Products and Service
At J&K Heating and Cooling, we only use high-quality products from reputable manufacturers that include manufacturers warranties. Whether you need a new air conditioning unit or a replacement furnace, you can trust that we will install the best products for your needs. We stand behind our work and are committed to providing quality service to all of our customers. With the added protection of manufacturer warranties for your HVAC system you are protected for many years to come with your system.
Get a Quote Today
Choosing J&K Heating and Cooling for your affordable heating and cooling needs in Monroe County Michigan is a smart choice. With experienced technicians, competitive pricing, a commitment to customer satisfaction, energy-saving tips, and quality products, we have everything you need to keep your home comfortable without breaking the bank.
Contact us today to learn more about our services and get a free quote on a new heating or cooling system in your home. Give us a call today to talk with one of our representatives about options that are available for your home at 734-587-3184.
Frequently Asked Questions